Roof Contractor East Hartford CT
Since 2006, DZEN Residential Roofing has provided East Hartford CT and the surrounding areas with top-quality roofing services. We are a family owned and operated company that specializes in residential roof repair and replacement. Our team of experts and specialists has thorough knowledge of the roofing industry, so we are equipped to serve and guide you through whatever services you may need.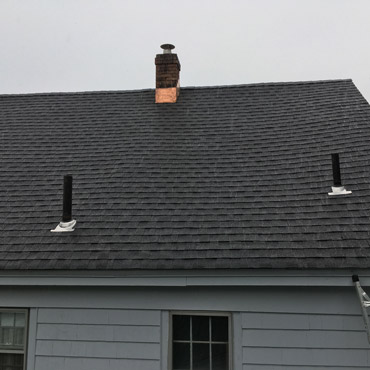 Professional Roof Installation
For more than 20 years DZEN has provided residents of East Hartford CT with affordable roofing options. We are professional, prompt, and reliable, so you never have to worry about the job being done correctly - we make sure to get it done right the first time. Once your roofing style has been selected, we get right to work on installation, using the latest techniques and products that will ensure a job well done.
Expert Roof Replacement
Sometimes a roof repair isn't enough, and you may have to consider replacing the entire thing. Whether due to weather damage or just regular wear and tear, a roof replacement is no simple undertaking. That's why our team of professionals are trained to get the replacement done quickly and efficiently. No matter the size or scope of the project, we are experts in our field and will make sure to get you back in business in no time at all.
Call DZEN Residential Roofing today for a free estimate!